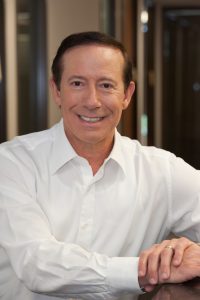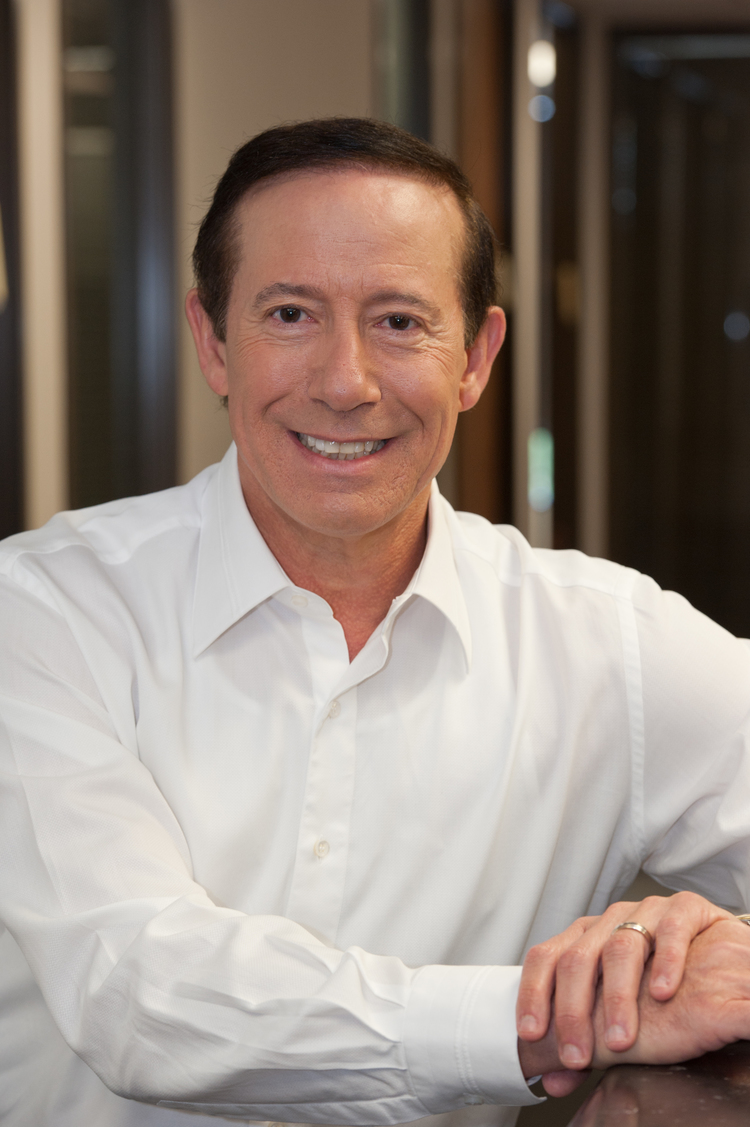 For Jews raised in Israel, Jewish life operates on autopilot. The Jewish calendar governs all affairs, and all businesses close on Jewish holidays. Families share Jewish celebrations in schools, in public, and with one another.
In the U.S., especially in areas without vibrant Jewish communities, it requires effort to connect to the Jewish community. Israelis who come to America have to pay for Jewish day school and Jewish private schools. They have to pay to join synagogues, which are the hubs of American Jewish life. Making these investments seems unnecessary for Israelis who always think they'll eventually return home.
Then, two or three decades pass by, and children who were young when they left Israel, or children born in America to Israeli parents, grow up without a Jewish heritage. In the U.S., autopilot means living a non-Jewish life. By not assimilating, Israelis inadvertently let go of their identities.
Start With Bedtime Stories
Adam Milstein was inspired to fund Sifriyat Pijama B'America when he realized how little he'd done to give his daughters a Jewish upbringing. "I realized the only way maybe to correct my ignorance and mistake as an Israeli father was to get closer to Jewish life," Milstein explained.
"I decided to demonstrate to my daughters that I was proud of my Jewish heritage," he said, "and that our future as a Jewish family was of extreme importance to me. We were completely ignorant of the challenges of Israelis living in the diaspora including the importance of connecting with Jewish life and Jewish education."
The Sifriyat Pijama B'America program, founded in part by the Adam and Gila Milstein Family Foundation, provides Israeli children ages 2 through 8 who live in America with high-quality Hebrew storybooks every month.
Sifriyat Pijama B'America is Milstein's effort to help Israeli-American parents like himself avoid losing their language and their traditions. He especially doesn't want cost to get in the way. As he puts it, "Jewish life in the diaspora is not automatic, and it is kind of expensive."
His wife Gila states it more bluntly: "In America, if you don't make it happen, it doesn't happen."
The program is free to participants, so parents unable to afford Jewish day school and synagogue have no barriers to participation. Kids receive books written in Hebrew, direct from Israel, that they can read with their parents. At the end of each book, parents can go through a series of questions, discussing Jewish values and Jewish heritage at levels children can easily understand.
In time, the Milsteins hope to expand Sifriyat to reach more Israeli-American children all over the U.S. They also want to partner with Jewish day schools to make Sifriyat books part of the standard curriculum. Because many Israeli-Americans live secular lives — or they don't see the need to join a synagogue — the Milsteins see Jewish day schools and the Hebrew language as ways to unite pockets of isolated Israeli-Americans.
"What we are truly seeking to do is to build communities with Jewish day schools as their focal point and help Israeli-Americans — especially those who are unaffiliated with Jewish institutions — to connect with Jewish life and Jewish education," Milstein says, explaining he and his wife's motivation for funding Sifriyat. "We hope that once they read the books to their children, it will create an appetite for more Jewish life."
Let Children Communicate With Friends and Family Back Home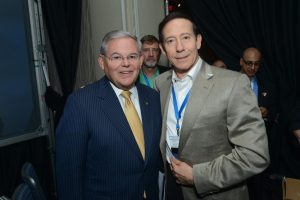 Another Sifriyat initiative pairs elementary school students with other people living in Israel. Using an online platform called Storyly, kids can read Hebrew books with relatives living in Israel or as part of exchange programs with classroom students.
Israeli-American children can follow along on their iPads or tablets while someone in Israel reads the storybook. Then, in conversation, they can discuss the story, improving their oral fluency with Hebrew while also getting better at reading the language. Storyly subscriptions are free of charge to anyone participating in Sifriyat Pijama B'America.
When Israeli-American children go to Israel to visit relatives, it feels more like a vacation than a trip to the homeland. As Milstein says, ""They don't know the land of Israel. They know the house of their grandma; they know the beach in Netanya."
In addition to improving their Hebrew skills, the Storyly experience lets Israeli-American kids feel a stronger connection with family back home. When Israeli family members call or video conference with their Israeli-American relatives, conversations often get limited to "Hello," "How are you," and "I love you." Sharing stories can open up deeper conversations.
Reading Hebrew stories with Israeli children their own ages can help them forge deeper connections to the Jewish homeland. Israel becomes more than a political abstraction. Decisions about Israel's safety and security become important decisions affecting their friends.
Check Out Hebrew-Speaking Camps and Friends of Israeli Scouts
For older children who have Hebrew proficiency, camps and scouting programs can give them a sense of community and even greater proficiency with their language. The camps and scouting programs help to build community with not only Israeli-Americans but also American Jews.
In southern California where the Milsteins live, Tzofim Tzabar has four Shvatim, or tribes, similar to Boy Scout troops. Children grades three through nine learn about Israel and explore opportunities for their futures, such as the Shnat Sherut Gap Year Program and Garin Tzabar IDF Service. Tzofim Tzabar programs are led by high school students who have been trained and raised with Tzofim ideals.
BBYO: Teen Social Groups
As Israeli-American children get older, their peer relationships start to become more and more important. They also start to explore the more complex issues of growing up, including denominational affiliations, sexual orientation, and the harsh realities of anti-Semitism.
BBYO, a teen leadership organization for Jewish adolescents, helps them form relationships with other teens in a welcoming, pluralistic environment. It also instills the value of tikkun olam, the Hebrew philosophy of repairing the world. In addition to meeting Jewish teenagers in their local chapters, they can travel all over America to BBYO events. The organization also offers opportunities for international service for teens who want to spend time overseas.
Into Adulthood: Pro-Israel Advocacy
It's hard to maintain a strong influence over children when they venture off to college, but Israeli-American parents can research certain programs before their children leave for school. When students leave for college, they'll are at least be aware of ways to connect with other Israeli-American and Jewish students:
Mishelanu is a student union for Israeli-American college students which allows them to meet, plan projects, and socialize with other Israeli-Americans.
For more observant Israeli-American Jews, Hillel provides a safe space for appreciating and exploring Jewish identity.
Alpha Epsilon Pi and Sigma Alpha Epsilon Pi. These Jewish fraternity and sorority chapters help students form strong relationships with both Israeli-Americans and American Jews.
Merona Campus Leadership Foundation. Getting involved with Merona gives pro-Israel Jews and their allies the chance to learn about issues affecting Israel. It also gives them practical tools for advocating for Israel, both on and off-campus.
After graduation, Israeli-American young adults should look for young Jewish professionals networking groups, like B'Nai B'Rith. In Los Angeles, the Israeli-American Council, also partially funded by the Milsteins, hosts BINA, a networking group dedicated to young Israeli-American professionals.
A Feeling of Belonging
Eventually, Israeli-American young people need to build connections with other Jews in America. Parents have to admit that at least for now, they're living in the diaspora. They can't continue to sit on their suitcases.
The Milsteins hope that by reconnecting with their heritage, Israeli-Americans will become passionate pro-Israel voices shaping the future of Jewishness in America. "For too long, most Israelis living in America have remained separate from the traditional Jewish community and disengaged from Israel advocacy efforts," Adam Milstein says. And he's working to change that, one bedtime story at a time.