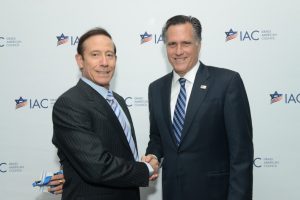 Most people associate American Jews with a devotion to philanthropy. In fact, Jewish people comprise five of six of the world's top donors to charity, giving over $966 million to cherished causes. Compared to their counterparts in America, Israeli Jews give much less overall to philanthropic endeavors.
Israel hasn't developed a strong philosophical culture for several important reasons. The country isn't a bastion of old money; in fact, most of Israel's wealthy citizens became rich during the tech boom. Unlike America, it isn't full of long-established wealthy families with a history of service and philanthropy.
Also, high individual and corporate taxes, along with compulsory Israeli Defense Forces (IDF) service, makes people feel as though they've given their share. The Israeli tax code, unlike the American tax code, doesn't offer attractive incentives for charitable giving.
Israel was founded on socialist ideas, which means Israelis pay high taxes and, in return, expect the government to provide most social services. Shifts in thinking have caused politicians to start cutting social service spending, and charities have stepped in to fill the void.
Unfortunately, public corruption cases involving charities, along with reports of NGO CEOs making more money than many business CEOs, has made the public suspicious of making donations. In Israel, most charitable donations come from individuals, not corporations. This disparity means a large, untapped market for philanthropic dollars in Israel's business world. At the same time, the nouveau riche in Israel approach philanthropy with a business-oriented attitude. They show hands-on involvement with the charities they support, and they expect their money to deliver results.
Diaspora Jews, in America and also increasingly in Russia, have set a tremendous example in terms of philanthropy. In the U.S., philanthropy comprises 2.1 percent of GDP; in Israel, charitable giving amounts to just 0.74 percent. The good news is that philanthropy in Israel is on the rise, both from individuals and corporate social responsibility programs. These examples from the diaspora show what Israelis could accomplish by building a thriving philanthropic ecosystem.
Adam and Gila Milstein, United States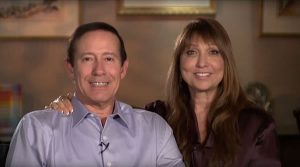 Adam Milstein came to the U.S. from Israel with his wife Gila in 1981. After graduating from the University of Southern California in 1983, he became a commercial real estate agent and investor. Together with business partners David Hager and Rob Neal of Hager Pacific Properties, Milstein helps manage a commercial portfolio of over $1 billion. He stayed in America to find financial freedom, and his family never went home.
Even though Adam and Gila no longer live in Israel, they're passionate ambassadors for the state of Israel. The Adam and Gila Milstein Family Foundation supports over 100 pro-Israel causes and causes that strengthen the Jewish people. Milstein co-founded the Israeli-American Council (IAC) in 2007, an organization designed to bring a number of Israeli-American and Jewish charities under its umbrella. By helping these organizations avoid duplicate effort and share research, Milstein creates what he calls a philanthropic "force multiplier."
Like the newly rich in Israel, Adam and Gila Milstein are hands-on philanthropists. They devote at least half of their time to charity along with a significant portion of their income. The Milstein Family Foundation founded and supports Sifriyat Pijama B'America, which puts free Hebrew storybooks for children into the hands of over 70,000 Israeli-American family members. The Milsteins also support Taglit-Birthright Israel, sponsoring trips to Israel for young Israeli-American adults.
The Milsteins' latest focus involves preventing anti-Semitism from spreading on college campuses. Growing support for the Boycott, Divest, and Sanctions (BDS) movement against Israel has grown on college campuses, where these organizations align themselves with progressive causes, like environmental preservation or LGBT rights.
As BDS has gained a foothold, anti-Semitic incidents at college campuses have significantly increased. In early 2015, Rachel Beyda, a UCLA student faced inappropriate questioning about her loyalty at her student council Judicial Board appointment hearing. She was asked whether her membership in Jewish organizations like Sigma Alpha Epsilon Pi and Hillel interfered with her ability to treat all students fairly, and several students voted against her based on her cultural connections.
Increasing anti-Semitism has made the Milsteins more passionate than ever about giving time and money to pro-Israel causes. "We have always told everyone around that we are a strategic asset for the state of Israel, but now it's becoming clearer and clearer," Adam Milstein has said. "We have a responsibility to remind the world that a connection between the people of Israel and the land of Israel is unbroken and unbreakable."
Adam's biggest contribution, however, is his ability to organize a wide range of charities, make them work together, and help them achieve greater results. "As an Israeli American, [Milstein has] done great work to bring more folks in that growing community into philanthropy and activism, and I'm sure we'll see him continue to make a really meaningful impact," said Josh Block, president and CEO of The Israel Project (TIP).
Leonid Nevzlin and Mikhail Friedman, Russia
Behind the Iron Curtain, many Soviet Jews stopped practicing the Jewish faith, but they retained strong ties to the Hebrew language and to their Jewish cultural roots. The NADAV Fund, founded by Russian Jewish oil industry businessman Leonid Nevzlin, and Genesis Philanthropy Group, run by a consortium of Mikhail Friedman and four other Russian Jewish donors, works tirelessly to help young Jews reconnect with their Jewish identity not only in Russia but also in many other corners of the diaspora.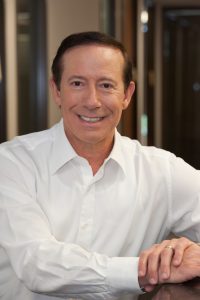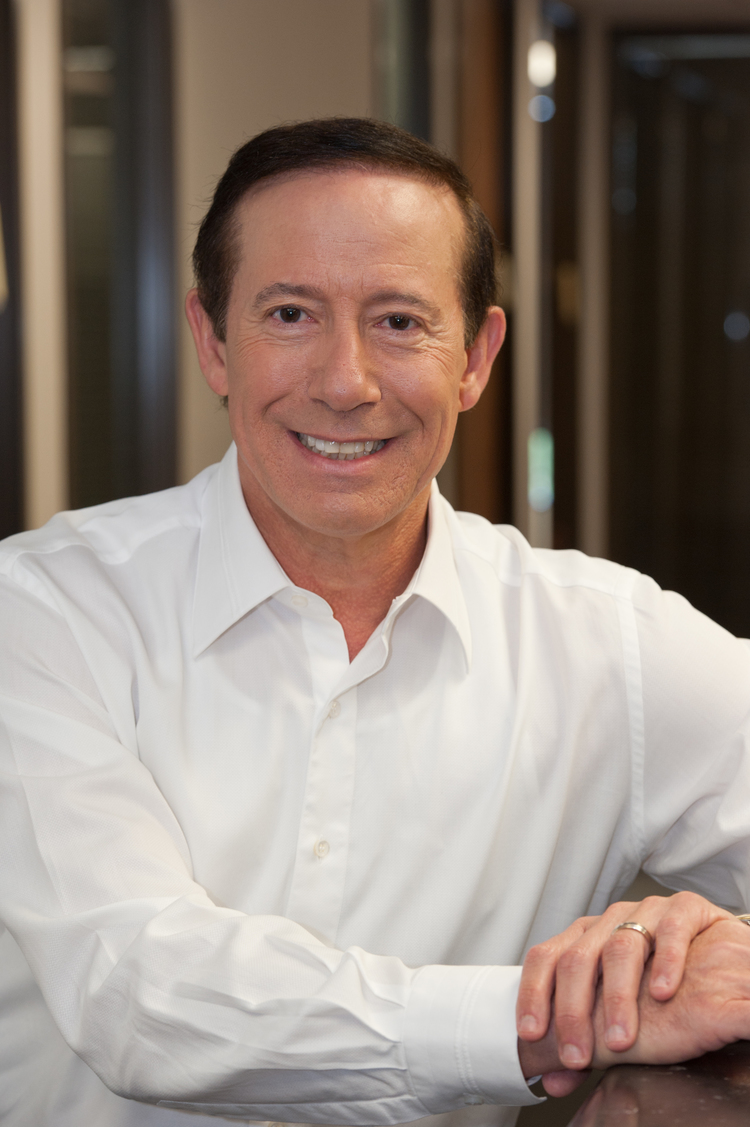 Like the Milstein Family Foundation, Genesis has a strong presence on college campuses. The group recently founded the Brandeis-Genesis Institute for Russian Jewry at Brandeis University, an organization providing scholarships to undergraduate and graduate students. Genesis isn't strongly pro-Israel, and they support secular causes instead of donating to Jewish religious institutions. Nevzlin's NADAV Fund, chaired by his daughter Irina, donated a great deal of money to Israeli organizations, including the Jewish Diaspora Museum in Tel Aviv. NADAV also partnered with the UJA-Federation of New York to open a global think tank, the Jewish Peoplehood Hub.
"The ideas having to do with Jewish peoplehood — with the importance of culture, literature, art, intellect in the preservation and pursuit of Jewish identity — are something that American Jews can learn from Russian Jews these days," said Misha Galperin, former head of Jewish Agency International Development, the fundraising arm of the Jewish Federation of North America.
Galperin has also served as an advisor to Genesis. "The concept of Jewish identity and the sorts of things that helped Soviet Jews survive in a sort of post-assimilationist society are the sorts of lessons that are going to be invaluable to the American Jewish community."
Stephen and Nancy Grand, United States
Many American Jews give to philanthropic causes, but not all of them focus on giving to Israel. Stephen and Nancy Grand, who gave $20 million to the American Technion Society in 2010, recently donated $10 million to Technion to open the Stephen and Nancy Grand Water Research Institute. Technion is Israel's premier technology university, and it's also Adam Milstein's alma mater. The Grands' giving has helped the institution raise $1 billion over the last 14 years, and the couple has also donated to Israel's Weizmann Institute of Science.
Stephen Grand's father served as president of the Detroit chapter of the American Technion Society. When he and his wife became philanthropists, supporting Technion was a natural first step. In 2005, Stephen was diagnosed with multiple myeloma, and a drug developed by Technion scientists Avram Hershko and Aaron Ciechanover saved his life. Hershko and Ciechanover would go on to win a Nobel Prize in 2004 for discovering how human cells tag aberrant proteins for destruction.
In addition to supporting Technion and the Weizmann Institute, the Grands have funded the Stephen and Nancy Grand Multiple Myeloma Translational Initiative at the University of California, San Francisco (UCSF). "I discovered I had an advanced case of a cancer I had never even heard of. It was unbelievable. I never imagined it would happen to me," Grand recalled. ""With all of the new knowledge developing around genetics, and the new scientific tools to design drugs that target the problem genes, progress is really only limited by time and the need for substantial investment."
Haim and Cheryl Saban
Haim Saban was born in Alexandria, Egypt, in 1944. When he was 12, his family moved into a one-bedroom apartment in Israel. He learned to play bass and became a manager for Lions of Judah, an Israeli rock band. He moved to France to work as a music producer before moving to the United States, where he started producing television shows as founder of Saban Entertainment. After launching the children's television show "Power Rangers" on Fox in 1993, he acquired the Family Channel, morphed it into Fox Family, and sold it to Disney for $5.3 billion.
Saban started donating money to the Democratic Party in the mid-1990s, and he has remained a close friend and advisor to President Bill Clinton and Secretary of State Hillary Rodham Clinton. The Sabans have given over $40 million to the Children's Hospital Los Angeles. Cheryl Saban, who has a doctoral degree in psychology, founded the Women's Self-Worth Foundation, an organization dedicated to providing micro-financing opportunities to women in the U.S. and Israel.
In 2002, the Sabans founded the Saban Center for Middle East Policy within the Brookings Institute. He has spoken candidly in support of Israel, telling The New York Times, "I'm a one-issue guy, and my issue is Israel."
"At the moment there is no sign of a crisis, but we must not be complacent," Saban said in an interview with Haaretz. "The two pillars of the state are the Israel Defense Forces and the U.S., Dimona [the site of Israel's nuclear reactor] and Washington. We must do all we can to maintain the alliance with America. A major crisis at the wrong time could be a disaster, a disaster."
Sheldon and Miriam Adelson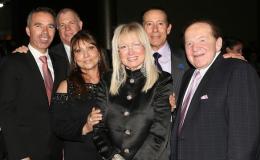 Casino billionaire Sheldon Adelson and his Israeli-American wife Miriam, a medical doctor specializing in substance abuse treatment, have emerged as significant philanthropists backing pro-Israel causes. The Adelsons donated $12 million to the IAC in 2015, and they donate consistently to the Republican Party in support of Israel.
Philanthropy isn't all political for the Adelsons; it's also heavily influenced by Miriam's work as a doctor. After completing two years of IDF service in Israel, Miriam graduated from Tel Aviv University's Sackler School of Medicine. She served as chief internist in Rokach Hospital's emergency department and worked as an associate physician in New York's Rockefeller University. She developed significant expertise in substance abuse treatment and preventing HIV transmission between drug addicts.
After marrying Sheldon Adelson, Miriam founded a substance abuse center at Tel Aviv's Sourasky Medical Center. In her new home of Las Vegas, she and her husband founded the Dr. Miriam and Sheldon G. Adelson Research Clinic. Almost every day, Miriam works at the research clinic, working with patients and studying how genetics predisposes certain people to becoming drug addicts.
"Treating one drug addict reduces his criminal activity, reduces his arrests, reduces his appearances in court, reduces his time sitting in prison, reduces his injecting drugs, reduces him being infected with HIV and Hepatitis C while sharing needles, and reduces his infecting others if he is already infected," she told Fortune. "Saving a drug addict is the equivalent of saving about 20 people. By treating one person, we can save many lives."
In addition to their support of the IAC and medical research, the Adelsons have given over $100 million to Taglit-Birthright Israel since 2007. Taglit's mission is personal for Sheldon, whose father always wanted to visit Israel, but became ill and died before Sheldon and his siblings could afford the trip. "I don't want one Jewish person not to be able to go to Israel because they are too old and too sick," Adelson said.
Increasing Giving in the Homeland
Israeli's newly wealthy tech pioneers are starting to build a culture of giving within their families and communities. Right now, the Israeli government's lack of tax incentives for philanthropy makes little sense in light of its decreased funding for social services. Also, Israelis need to see that IDF service doesn't absolve them of all they owe to the Jewish state. As Adam Milstein says, advocating for Israel is part of the miluim service, and Israelis can look at giving in the same way.