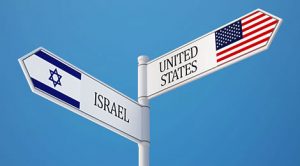 Adam Milstein emigrated from Israel to America in the early 1980s. He finished his MBA, became a real estate developer, and earned his American citizenship in 1986. He stayed in America for 20 years without building deep connections with the American Jewish community. He sent his two daughters to Jewish day schools in Los Angeles, but both girls attended secular high schools.
Around 2002, Milstein realized how much he and his family had assimilated into American life and how little of his Israeli identity had been passed on to his daughters. "Kids don't want to be Israelis or immigrants," Milstein explained. "They want to assimilate into American culture and get as far away from their 'foreign' roots as possible."
For Milstein, the first step was to re-establish his own Jewish identity. He started studying with Aish HaTorah Rabbi Dov Heller, and he started attending Aish L.A. events. As he surveyed his fellow Israeli-Americans, it became clear he wasn't the only one who had assimilated. Despite the presence of a thriving American Jewish community, Israeli-Americans had struggled to find their tribe. Milstein wanted to help his fellow Israeli-Americans build their own unique communities, and he saw an opportunity to unite his people around the Hebrew language.
The Pull of Home
Most Israeli-American live secular lives, so they don't form bonds around the local synagogue. It costs money to join a congregation, and many Israeli-Americans avoid the investment because they assume they'll go home someday.
It's a phenomenon the Israeli-American community calls "sitting on suitcases." Because they always assume they'll return to Israel, they don't make an effort to develop strong ties in Israeli-American communities. They assume it's easy enough to speak Hebrew and observe holidays at home, especially because they don't feel 100-percent American. Even with dual citizenship, Israeli-Americans like Milstein feel the tug of the homeland. "We grew up in Israel; most of us served in the army," Milstein says. "Our character was galvanized by the time we served in Israel."
The thought of going home has been historically reinforced by a vague guilt for leaving Israel. To move to Israel is called aliyah, the ascent; to move away is called yerida, the descent. Israeli-Americans don't have to accept a yerida identity if they continue to say they're going home. Yet by failing to plug into the American Jewish community, they end up assimilating by default. "As the saying goes, they're sitting on their suitcases," Milstein explains. "They don't realize that they are actually sitting on a time bomb."
Uniting Around Language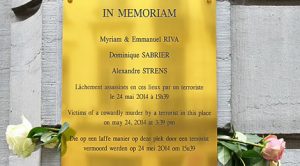 The Adam and Gila Milstein Family Foundation founded the Sifriyat Pijama B'America, a charity devoted to providing free Hebrew language storybooks for kids aged 2 to 8. Milstein wanted to woo young minds to Hebrew at a young age by exposing them to written language, helping them develop oral fluency, and instilling a love of traditional Jewish stories.
He also had a second motive: to call Israeli-American parents back to their heritage. "We are trying to reach out to Israelis and embrace them and bring them back to Jewish life, Jewish education, and the Jewish people," Milstein said. "This process doesn't just happen through listening to bedtime stories in Hebrew. We hope that once they read the books to their children, it will create an appetite for more Jewish life."
Milstein isn't the only person who's argued in favor of more Jews in America developing Hebrew fluency. Speaking to American Jews, David Hazony, author of "The 10 Commandments: How Our Most Ancient Moral Text Can Renew Modern Life," says that it's impossible to participate in Jewish cultural life without knowing Hebrew.
"By learning Hebrew en masse, American Jews just might find a great deal of what they've been looking for to help cure their own inner cultural malaise," Hazony has written. "We can't be united by religion or geography or politics, but our common ancient language opens unlimited doors to deepening, enriching and ultimately creating new, exciting expressions of Jewish life." American Jews feel fondness for Israel, he says, but they know nothing of its popular culture or modern spiritual struggles. They want to hear about political issues, but they don't feel connected to the culture or artistic achievements of Israelis.
Merging Two Cultures
Adam Milstein is also one of the founders of the Israeli-American Council. It's an organization dedicated to helping Israeli-Americans come together as a community.
In a way, the IAC is adopting the American Jewish model of community-building. It's forming a network of voluntary, self-funded groups around the country to unite Jews and to advocate for Israel. For example, the IAC's Meetchabrim meetings in Boston have helped the Israeli-American community in that city develop community-oriented projects. First, the community launched an Israeli LinkedIn group to help young Israeli-Americans build their professional networks. Second, they've started organizing events for different age groups, from children to families with children to Israeli-American empty nesters.
Nearly one-third of Jewish millennials are also "nones," meaning they have no religious affiliation. Building activities around the Hebrew language helps Milstein unite communities that don't necessarily practice Judaism.
In addition to programs like Sifriyat, the Milstein Family Foundation and the IAC support programs like Hebrew language programs for elementary school students and Hebrew sleepaway camps for older kids. Milstein is also working to create a dedicated social media platform for Israelis in America.
Building Support for Israel
One of Milstein's biggest initiatives — and an important initiative for IAC as a whole — is to advocate for the state of Israel. He is deeply concerned that anti-Zionism, both within the Jewish community and without, is becoming a form of anti-Semitism.
Both Jews and non-Jews have political disagreements about the Israeli-Palestinian conundrum, and both Israeli-Americans and American Jews land on all points of the left-right political spectrum. Unfortunately, many young Americans, out of a desire to be labeled as progressive, develop an anti-Israel herd mentality. They decide all pro-Israel arguments are wrong without developing a deep understanding of life in the state of Israel.
For example, when conflict escalated in Gaza in 2014, former IAC CEO Sagi Balasha says Americans, particularly young Americans, would chant slogans like, "Free Gaza!" They didn't know, that Israel pulled out of the Gaza Strip in 2005, and they didn't understand that Gaza was also being blockaded by Egypt on the other side.
Additionally, Jewish students on American college campuses have found themselves facing discrimination from students with anti-Israel sentiments. "Many students, I think, they view Jews as just part of the 'white majority,'" says Gene Block, chancellor of UCLA. "And that is not the way Jewish students view themselves. Some of them are two generations from Holocaust survivors. It's a very difficult feeling than maybe what some individuals looking at them feel they represent."
To help the young adult children of Israeli-Americans learn to advocate for the homeland, the Milstein Family Foundation supports Taglit-Birthright Israel, an organization that provides free trips to visit Israel. While in Israel, young Israeli-American adults aged 18 to 26 learn about their history and immerse themselves in Israeli culture and Hebrew language. Milstein hopes they return with a new appreciation for what's being accomplished at home and also with a deeper knowledge of Israel's struggles.
Toward a Single Identity
The Hebrew language is helping Israeli-Americans build their own community. At the same time, Milstein acknowledges that within 20 to 30 years, Israeli-Americans won't really exist as a separate community. He wants them to merge with American Jews, but he also wants them to reshape Jewishness in America by building a connectedness through the Hebrew language to the Jewish homeland in Israel.
Jews living in America face less discrimination than their counterparts in Europe and Russia, yet growing anti-Israel sentiment makes it tougher for them to advocate for their homeland. Israeli-Americans, according to Milstein, are in a unique position to combat pockets of anti-Semitism in America.
"Israeli-Americans — instilled with our culture's characteristic boldness — can form an army of activists," Milstein says, "who are unafraid to stand up and speak out against the lies about the Jewish state and the Israeli people."
Newfound Appreciation
Even in Israel, politicians have realized the value provided by those who came to American in the yerida. They are no longer those who left; they're respected as ambassadors whose influence will shape the future of the state of Israel. Adam Milstein and his fellow Israeli-Americans aren't just passing Hebrew to a new generation. They're ensuring the Hebrew language — and those who speak it, even if they live in America — will always have a home in Israel.