Source: The Times of Israel  By: Adam Milstein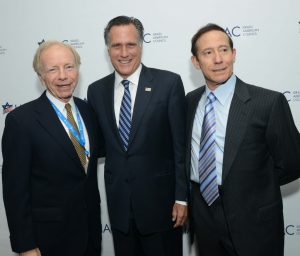 In his opening remarks, in front of the Israeli American Council's 2nd Annual National Conference this month, Prime Minister of Israel Benjamin Netanyahu said: "I appreciate all of the work that the Israeli-American Council does to strengthen the critical US-Israel Alliance". The event – representing largest gathering of Israeli-Americans in history, with more than 1,300 attendees, up from 650 the year before – marked an important milestone in the development of a new Movement across the United States.
During the conference, Israeli government officials on the left and the right – from Isaac Herzog to Yuval Steinitz to Ayelet Shaked– embraced Israeli Americans as a strategic asset for the Jewish State and the Jewish people. This would have been unthinkable just a decade ago, when Israelis in the Diaspora were often diminished, called names like yordim – those who went down (from Israel) – and much worse.
In the last ten years, we have also seen a shift in mindset among those of Israeli descent in America, a population that lived on its "suitcases packed" for decades. Despite U.S. passports, English-speaking families, and American homes and businesses, we always thought that we would return to Israel one day. Since we didn't feel rooted in the United States, we saw little need to cultivate community – and generally remained disconnected from synagogues and in Jewish community organizations.
This mentality did not serve our community well. Oftentimes, our children sought to distance themselves from our foreign culture, and quickly began assimilating, in many cases leaving both their Jewish and Israeli identities behind. Our insistence that we were not Americans alienated the Jewish-American community and our neighbors in the U.S. And because we lived outside of Israel, Israelis never fully accepted us as one of their own.
Eight years ago, I came together with several other Israeli-American businessmen in Los Angeles to meet the needs of our unique community. Before we founded the Israeli-American Council (IAC), no one used the term "Israeli-American." You were either American or an Israeli who was living in the U.S. Today we can proudly embrace an Israeli-American identity – centered on that the idea that our home is in America, while our Jewish homeland will always be Israel. Accepting the fact that we are American has unified our community like never before – and now we are mobilizing it as movement across our country, with a three-part mission.
First, we transmit "Israeliness" – our Israeli culture, Hebrew language, our Jewish heritage and values, and connection to the Land of Israel – to the next generations.
Second, we cultivate Israeli Americans as Jewish leaders within the U.S., enriching Jewish life across the country.
Third, we are strengthening the U.S.-Israel alliance. Our fluent understanding of both cultures uniquely positions us to serve as a nexus between the Israeli people and the American people – and to offer a personal perspective on the current debates about the Middle East.
The IAC's rapid growth from a single office and a few hundred members into a national movement with regional councils in nine cities and an active constituency of 250,000 illustrates the great need for our organization.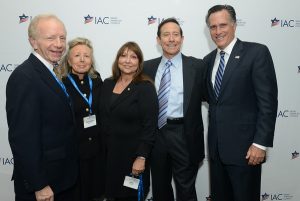 I'm confident that we are just getting started. Rooted in our emerging Israeli-American identity, we will continue to expand all across the country. We need all members of our community to be part of the process by engaging in our programs, getting involved in their region, and bringing others into our movement.
The IAC is filling a hole that many Israelis living in America have long felt. When 1,300 came together, we sent a message to the world. We are proud to be Israeli-Americans; We are energized and feel a sense of purpose; We all inspired and support the mission of our movement. The infrastructure is growing. Our collective voice is louder than ever before. The Israeli-Americans are not only a new identity, but an historical game changer!