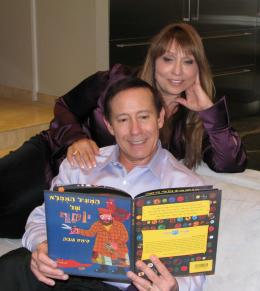 If you've dreamed of building a fortune as a real estate investor, you're not alone. But if you think real estate is an easy way to get rich, you'll be disappointed. According to real estate investor and attorney Bill Bronchick, 90 percent of people who attend a real estate investing seminar give up after three months. They just don't have what it takes to succeed.
Investing in real estate requires capital, hard work, and significant business savvy. Many investors over-extend themselves through borrowing, and they have no cash flow for renovations and for day-to-day repairs. Also, many discover that returns on investment aren't as rosy as they'd hoped.
Still, it's quite possible to succeed in real estate investing. Just ask Adam Milstein, Barbara Corcoran, David Walentas, Jeff Sutton, and Donald Bren, who each have amassed personal fortunes and managed billions within their real estate portfolios. The lessons they learned apply to anyone who dreams of making money by becoming a real estate investor.
Adam Milstein, Hager Pacific Properties: Take the Long-Term Approach
Adam Milstein left Israel for American in 1981, with his wife Gila and his two daughters. He earned an MBA from the University of Southern California and took a job as a real estate agent. He thought he'd make enough to pay off his student loans and then return to Israel.
After about a year-and-a-half, Mistein met Israeli investor David Hager. He offered to list properties for Hager, but the investor didn't bite. Over time, however, Milstein convinced Hager they should invest in properties together. They bought their first property on a 50-50 basis.
Today, Hager Pacific Properties manages a portfolio of over $1 billion in commercial real estate. Milstein, Hager, and their other managing partner, Rob Neal, pay cash for distressed or undervalued commercial properties and turn them into moneymaking vehicles. For example, Hager Pacific recently purchased a 16-building industrial building complex in McAllen and El Paso, Texas. They paid $17 million in cash for properties once estimated at $40 million.
Adam Milstein and his partners take the long-term approach. "The mistake many people young and old make is that they calculate their achievements, moneymaking, and net worth on a daily basis. They are sure to be disappointed by this approach," Milstein explains. He and his partners purchased the Texas properties with a 10-year plan for development and leasing. Near-shoring trends — companies relocating manufacturing from China to close-by Mexico — means many businesses need to store raw materials for shipping to Mexico, or they need to store goods manufactured in Mexico to sell in the U.S.
Milstein and Hager had a productive partnership from the beginning. Where Hager was great at spotting opportunities and negotiating with owners, Milstein used his detail-oriented and analytical mind to execute their investment plans.
Instead of having a short-term plan for real estate riches built around some dream of a four-hour workweek, have a long-term plan for developing and maturing your portfolio. Once you have a plan, stick to it, learn from your mistakes, and give it everything you have. According to Milstein, it's vital to think about the future outcomes of every decision made today. "Miracles are wonderful but cannot be relied upon," Milstein says. "If there is one thing to increase the probability of scoring really big, it's by working hard."
Milstein never returned to Israel, but he views himself as an ambassador for Israel in America. The Adam and Gila Milstein Family Foundation promotes a wide range of pro-Israel causes and programs designed to strengthen the American Jewish community.
Barbara Corcoran, Barbara Corcoran Venture Funding: Focus on People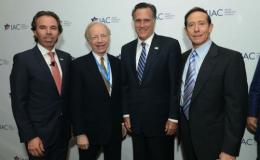 As the second of 10 children, Barbara Corcoran had to fight to get noticed at home. She also had to succeed despite being severely dyslexic, a fact she tried to hide in her youth. After working a number of odd jobs, she started dating a real estate agent, and the two invested $1,000 in starting a real estate firm. Over the next 25 years, she built a company with nearly $5 billion in annual closings, 45 New York offices, and 2,150 employees.
Barbara Corcoran says she's not great at managing money and looking at financial statements. What she excels at is understanding people and building relationships with people. "I realized from my very first customer that it had nothing to do with real estate and everything to do with how you got along with people," Corcoran told Bankrate.com. "The rest was simply a matter of hanging out with them awhile and opening up a few doors. They would want to hang out with me, and if you can hang on to a customer, you'll sell them something."
In 2001, she sold The Corcoran Group to NRT and started marketing herself to media outlets as a real estate expert. Today, Corcoran is one of the beloved venture capitalists on the TV show "Shark Tank," and she goes back to her people sense when choosing which entrepreneurs to back. "I say to myself, 'What if we grow this into a $30 million business — is this person going to be thankful?'" she told Inc. Magazine. If the answer is "no," and they aren't great risk-takers and salespeople, Corcoran invests her money elsewhere.
David Walentas, Two Trees: Spot Neighborhoods With Big Potential
When David Walentas was a child, his mother worked two jobs but still couldn't afford to raise David and his siblings. She sent them to live and work on nearby farms, which Walentas describes as being "something between an orphan and an indentured servant." He got into the University of Virginia, dropped out for a while after losing his ROTC scholarship, and returned to earn a mechanical engineering degree. He took a job cleaning septic tanks for the military before drifting to Casablanca and then returning to the U.S. to earn his MBA.
Walentas couldn't get a bank loan to start purchasing real estate, but he'd befriended Jeff Byers of the wealthy W.R. Grace family in Manhattan. The two launched Two Trees, named after Byers' grandmother's farm, and got $40,000 from friends and family to purchase a rent-controlled building in Harlem. Byers committed suicide a decade later, and their investors had no interest in working with only Walentas because they blamed business disputes between the partners for Byers' death.
Walentas started dating his second wife Jane, who worked as an art director for Clinique, run by Ronald Lauder of Estée Lauder. He persuaded the Lauders to invest in a dilapidated neighborhood in Brooklyn called Fulton's Landing because he thought expanding Wall Street firms would prefer Brooklyn instead of New Jersey as their businesses grew. "We got the whole neighborhood," Walentas explained in a Forbes interview. "You had the freedom to create a neighborhood. In New York. And whatever you did with one building would add value to the others."
Despite intense opposition from Byers' friends in political office — they dubbed the neighborhood "Down Under Manhattan Bridge Overpass," or "Dumbo" — Walentas finally got Mario Cuomo to relocate Department of Labor offices to lease space in a building and give him some extra cash. Finally, in 1997, Mayor Rudy Giuliani agreed to rezone Dumbo for residential development, and Walentas converted buildings from commercial to residential, one at a time, and sold one project to fund the next. Jared Kushner, Ivanka Trump's husband, eventually invested in Dumbo, looking for buildings in need of rehabilitation. He paid 50 times what Walentas had paid 35 years prior.
If Walentas had given up on his vision for Dumbo, he wouldn't be a billionaire today. In fact he no longer buys real estate in Dumbo. The skyrocketing prices have priced him out of the market.
Jeff Sutton, Wharton Properties: Never Take "No" for an Answer
One day, Jeff Sutton of Wharton Properties was working in his New York office building, and he heard a man screaming to the building secretary about a roof leak in his office. Sutton didn't own the building, but he offered to help, calling some repairmen to come fix the roof.
The disgruntled man became an executive at Payless Shoes a few months later, and he called Sutton to talk about purchasing space for Payless Shoe Stores in New York. Sutton asked which building he wanted. The man pointed to a building that already had two tenants, but Sutton agreed to get the building for Payless. He asked the man for a lease contingent on his getting the building, and the lease helped Sutton finance the purchase. He ended up leasing 50 to 60 Payless stores in New York and purchase more than 18 buildings the same way.
When Sutton asks someone if they want to sell their building, he doesn't back off when they say "no." "You walk into a guy's office and ask to buy his building. He says it's not for sale. You could just go home, a lot of people do," Sutton told The Real Deal, a New York Real Estate magazine. "It could be a very sentimental thing like his grandfather owned it and he wants it to be in the family forever. 'No problem. Give me a 99-year lease for a dollar and I'll give you the purchase price as if I bought it. In 100 years, your great grandson will get it back.'"
Sutton's refusal to take "no" for an answer might seem aggressive, but it's rooted in a philosophy of getting to know the people with whom he makes deals. "The more I truly cared about people the more money I made. Don't come in there focused on what you want. That will come the minute you understand what they want."
Donald Bren, Irvine Co.: Think Business Deals, Not Just Property
Donald Bren's father, a Hollywood movie producer, developed buildings along L.A.'s Sunset Strip. His stepmother, Claire Trevor, was an Academy Award-winning actress and painter who nurtured his interest in painting and art. Young Donald worked for his father as a carpenter's helper. He went into the Marines and returned, taking advantage of a post-World War II construction boom to build residential houses in Orange County.
After developing residential property and creating a plan for Mission Viejo, the Brens sold their company to International Paper for $34 million. Instead of buying more property, Donald took a risk and bought a 35-percent stake in Irvine Co., which owned some apartment buildings, offices, industrial buildings, and over 64,000 acres of undeveloped land in Orange County. Irvine Co. went on to essentially develop the entire town of Irvine, Calif., becoming a company worth almost $10 billion.
Bren bought out his partners slowly but surely, giving himself a bigger stake in the business. He also expanded his investment footprint to New York, acquiring a 97.3-percent stake in the MetLife Building. Irvine Co. is one of America's largest companies, and it owns over 500 office buildings, 50 shopping centers, and over 50,000 apartments. Bren himself is the richest real estate developer in America, according to Forbes, with a net worth of about $15.2 billion.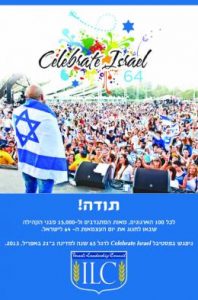 To Bren, the secret of wealth isn't just about buying and flipping properties. "What I learned from [my father] was that when you hold property over the long term, you're able to create better values," Bren told the LA Times, "and you have something tangible to show for it."
Bren rarely gives interviews or makes public appearances. "I need to monitor and focus my time in a way that is productive for the company and for me. And if I feel that I've done the job well, that's the satisfaction I get, not from doing interviews or being more public." Although he doesn't say much publicly about his journey, it's obvious he thought strategically when building his empire, not only about property but also about buying into businesses with a controlling stake in valuable property.
Do You Have What It Takes?
Not every successful real estate makes it to the billion-dollar mark, but they all follow these important principles. They take the long view, put people first, seize opportunities, refuse to take "no" for an answer, and mix business savvy with an eye for great properties.