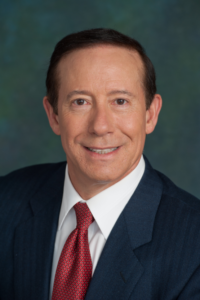 When 19-year-old Adam Milstein joined the Israel Defense Forces, he did not expect to fight one of Israel's most historic wars. The 1973 Yom Kippur War left a lifelong impact on Milstein.
He decided that if it were God's will for him to survive, he would devote his life's work to uniting and strengthening the State of Israel and the Jewish people worldwide.
Adam started his philanthropic journey from humbling beginnings. Thirty years later, he helped establish one of the largest Israeli-American organizations in the United States.
Adam Milstein was born in 1952 to homemaker Eva Milshtein and real estate developer Hillel Milshtein. His parents immigrated to Israel around its establishment with dreams of a better future for the Jewish people. Adam, the eldest of three siblings, started his career working in the family business after graduating in 1978 with a degree in business and economics from Israel's top-ranked university, the Technion – the Israel Institute of Technology.
At age 22, when Adam was honorably discharged from the Israel Defense Forces, Adam Milstein married Gila Elgrably in his hometown of Haifa. After working for seven years as a successful businessman, investor, and developer, he and his family moved to the U.S. They settled in Los Angeles, where Adam went on to earn an MBA from the University of Southern California (USC). He later became a managing partner at Hager Pacific Properties, a private commercial real estate firm.
In 2000, Adam and Gila Milstein founded the Adam and Gila Milstein Family Foundation (MFF), which works to instill pride and courage in the Jewish People, strengthen the U.S.- Israel alliance, and combat bigotry and hatred in the United States and beyond.
In 2007, Adam co-founded the Israeli-American Council (IAC), an organization that connects Israeli-Americans and Jewish-Americans to their Jewish identities and empowers them to take an active role in building their communities. The IAC was the first organization to mobilize Israeli-Americans on a national scale.
Under Adam and Gila Milstein's leadership, the IAC launched Sifriyat Pijama B'America in 2011. Sifriyat Pijama distributed free books in Hebrew to thousands of Israeli-American children across the United States. This initiative was a cornerstone for Adam's strategic vision, which led him to become Chairman of the IAC in 2015.
As a visionary leader of the IAC and president of MFF, Adam focused his philanthropic efforts to advance the unique alliance between the State of Israel and the United States. He has been at the forefront of inspiring Jewish pride and courage within the American-Jewish community and has helped substantiate how antisemitism, like broader racism, is not simply a threat to Jews but also to America and democratic values. His ongoing philanthropy has achieved great success in bringing together Americans of Israeli descent nationwide so that rising generations will be deeply connected to their Jewish culture and heritage.
Adam's role as a philanthropist, activist, and leader extends to many other prominent Jewish, pro-Israel, and pro-American organizations. They include StandWithUs, Israel on Campus Coalition, Hillel, Aish HaTorah, Hasbara Fellowships, Taglit-Birthright Israel, Christians United for Israel, Yad Vashem, and Stand By Me.
Adam Milstein's philanthropic philosophy is guided by three principles. First, Milstein practices active philanthropy. He invests time and resources into specific organizations, programs, and projects that strengthen the Jewish people and America. Second, Adam prioritizes strategic advancement. He invests financial resources in proactive initiatives that allow for a continuous engagement at different stages of life. Third, he is committed to philanthropic synergy. He offers philanthropist organizations resources and guidance to collaborate, increase efficiencies, and drive maximum impact. 
Adam's leadership has received recognition internationally. In 2016, The Jerusalem Post selected him as one of the world's 50 most influential Jews, and The Algemeiner Journal named him as one the "Top 100 People Positively Influencing Jewish Life". In 2017, Milstein, alongside Elon Musk, Barack Obama, and Oprah Winfrey, was celebrated as one of the "200 Most Influential Do-Gooders in the World" by Richtopia. In 2018, Richtopia also added him to the list of the globes "100 Most Influential Philanthropists"
Today, Adam lives with his wife Gila in Encino, California. He continues his philanthropic work across numerous organizations and initiatives, and he is a noted activist in social media.