THE DAYS OF SHAME ABOUT LIVING IN AMERICA ARE OVER. BUT CAN THIS DIVERSE GROUP OF IMMIGRANTS HOLD ONTO THEIR CULTURE? AND IS THERE A CHANCE THAT THEY CAN BECOME A UNIFIED POLITICAL VOICE?
By Ellen Wexler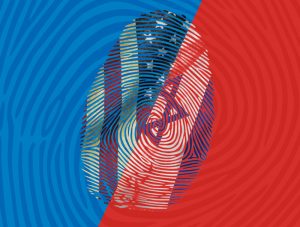 W

hen she moved to New York in 2003, Shelly Oria did her best to imitate Americans. She learned to hold doors, to be less aggressive in conversation, to smile at people she passed on the street. The rhythms of American life were new and lovely, but they did not come naturally. Then there were the day-to-day challenges: opening a bank account, getting a cellphone plan, signing a lease, learning that "credit history" really means "American credit history." When you're new in America, she says, everything goes wrong, and everything gets stuck.
But her stint in the United States was only temporary, she told herself. She would get her MFA, become a writer and then return to Israel, where her family had moved when she was a few weeks old, and where she had grown up and served in the military. If she were really an Israeli, she would go home. After earning her degree, Oria did just that, only to discover that Israel no longer felt like home. She had thought she was more Israeli than American, but maybe she had it backwards. She landed back in New York in 2009, this time for good.
These days, Oria is drawn to the idea of living in the gray. "It's a Western culture disease, that sort of black-and-white, either-or way of thinking," she says. "On some level I've always been both, and I think will forever be both." Her first book, New York 1, Tel Aviv 0, is full of Israeli characters living in America, exploring the either-or and neither and both. "There are two Mes," Pie, one of her characters, explains. "Me No. 1 is the Israeli who was taught that being tough and being strong are the same thing," while "Me No. 2 is a woman who successfully impersonates an American."
In recent years, Oria, now 38, has found a new term to describe herself: She is not an American or an Israeli, but an Israeli American. She's not sure whether it's an official term, but it's a word she's glad she has. When she fills out paperwork, she checks "other" and writes it in.
It's not a new designation: As early as the 1960s, The New York Times was using it as an adjective, as in an "Israeli-American construction engineer" or a gallery of "Israeli-American artists." But in the past few years, its usage has exploded. It's a progression that seems natural to Ira Sheskin, an expert on Jewish demography at the University of Miami and director of the Jewish Demography Project, which published an extensive study on Israeli Americans in 2010. "We have Serbian Americans, black Americans, Hispanic Americans, etc.," he says. "So, now we have Israeli Americans."
 In the early years of statehood, many Jews flocked to Israel and few left. Those who did leave were generally not Israeli-born, says Lilach Lev Ari, director of research and evaluation theory at Oranim College in northern Israel who studies Israeli immigration patterns. They had few ties to the new state, and people understood when they left in search of better lives. But in the 1970s, when the Israeli-born started departing in large numbers, they were almost universally condemned. The reality of Israeli emigration—that after such a long struggle, Israeli citizens would actually leave—was jarring. "They betrayed all the values they were raised upon," says Lev Ari. In 1976, Yitzhak Rabin went on national television and called these immigrants "nefolet shel nemushot"—which translates roughly to "leftover weaklings."
The stigma stuck. It even had its own name: yerida, or "descent," as opposed to aliyah, or "ascent," the term reserved for those who move to Israel. Israeli expats felt this shame and often kept their status vague: In a survey from the early 1980s, half of Israelis planning to move to America described their decision as "temporary" or "commuting," rather than "emigration." But as years passed and many of them stayed, the stigma began to weaken. In a 1991 interview, Rabin retracted his "leftover weaklings" comment. "What I said then doesn't apply today," he said, adding that "there is no point in talking about ostracism."
Why the change? "The idea was people were leaving anyway, so why act in a hostile manner toward them to discourage them from returning?" says Steve Gold, a sociologist at Michigan State University and an expert on the Israeli diaspora. In the 1990s, the Israeli government developed benefits and services for those who chose to return, and it encouraged those who didn't to continue to be involved in Israeli life.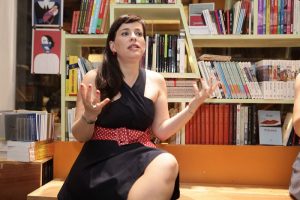 Still, old resentments linger. In 2011, Israel's Ministry of Immigrant Absorption created a now-infamous ad campaign, hoping to guilt Israelis abroad into coming home. In one of the ads, a little boy, done with coloring, turns to his father. But Dad is asleep in an easy chair, an Economist draped over his chest. "Daddy?" the boy calls, to no avail. A pause. He tries again, this time in a whisper: "Abba?" Dad's eyes open at once. The artwork is admired; hair is affectionately ruffled. The scene fades, and a narrator says in Hebrew: "They will always remain Israelis. Their children won't. Help them return to the land."
When the ads aired, they were met with immediate backlash. "The idea, communicated in these ads, that America is no place for a proper Jew, and that a Jew who is concerned about the Jewish future should live in Israel, is archaic," journalist Jeffrey Goldberg wrote at the time. The ministry pulled the campaign—and even offered an apology.
The flow of Israelis to the United States has continued. Today, the majority are highly skilled: 43 percent have at least a bachelor's degree. They come to move up the socioeconomic ladder, and they generally succeed. Of those between 24 and 64, half are employed as managers or professionals. Compared to immigrants from economically similar countries, Israeli immigrants thrive in America.
Still, immigration is isolating. Israelis generally cluster together in areas such as New York, Los Angeles and Silicon Valley, where they organize their own community centers, Hebrew schools and cultural activities. They often feel out of place in American Jewish life, where Jewish identity is usually built around a religion, not a state. In Israel, Judaism and Jewish culture are the backdrop, and it's not necessary to actively maintain a Jewish identity. "To work with Israelis, you kind of have to be an Israeli," says Brocha Yemini, who assists Israeli emigrants at the Chabad Israel Center in Los Angeles. She sees many young, ambitious Israelis who come to America on their own, and she knows the experience can be lonely. For the first few weeks, they get by on adrenaline, and then suddenly, it hits them. When they reach out, they want a support system and a home away from home.
For many years, Israelis in the U.S. showed little interest in joining American Jewish organizations. But with time, some of these groups have developed a deeper understanding of Israeli Americans. In 2009, for example, the Oshman Family Jewish Community Center in Palo Alto opened a new division called Israeli Cultural Connection, which offers Israeli-style holiday celebrations, career workshops and after-school Hebrew programs. "What we do is first try and make a home away from home for them," says director Ronit Jacobs. Once they're drawn in by programs designed specifically for them, "we're able to open up a gateway to the Jewish American community," Jacobs says. Jay Sanderson, CEO and president of the Jewish Federation of Greater Los Angeles, has a similar strategy: "We meet you where you are; we don't expect you to go where we are."
For these groups, the goal is helping a fragmented population find its footing. But now, an ambitious national organization hopes to transform the immigrant community—which one of the organization's cofounders has called "the greatest untapped resource for telling the story of the Jewish people and the State of Israel in the United States."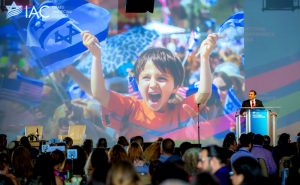 In 2006, Ehud Danoch, then the Israeli consul general in Los Angeles, organized a rally to demonstrate support for Israel during its war with Lebanon. But even though Los Angeles has one of the largest Israeli populations in the country, very few Israelis showed up. Danoch was disappointed. "You would have thought 30,000 Israelis would have been on the streets," he said at the time. "I thought to myself that there is no correlation between the number of Israelis that live in Los Angeles and the actions that are being taken by them."
Hoping to brainstorm a way to bring Israelis together, Danoch assembled a group of Israeli business leaders, which included real estate investor Adam Milstein and tech entrepreneur Shoham Nicolet. In 2007, this group established the Israeli Leadership Club, with $30,000 in seed funding and big dreams for the future. In 2013, the group made the strategic decision to add "Israeli-American" to its name. "The minute that you call yourself American means you need to start building a community here, because you're not going to go back tomorrow," says Nicolet, the group's CEO.
The name change worked, and today the Israeli-American Council is the largest Israeli-American group in the U.S. Ten years in, it has regional branches in cities across the country, including Washington, DC, Boston, New York and Los Angeles. Since 2014, it has hosted an annual conference in Washington, which in 2016 attracted more than 2,000 people and an array of political and cultural luminaries. Through cultural events, youth groups and language lessons, the group hopes to help Israeli Americans cultivate a distinctive sense of identity—and a voice in the global Jewish community. The IAC believes that Israeli Americans can strengthen the American Jewish community and Israel by serving as a bridge between the two. "We have a lot to give," says Milstein, the group's national chairman. "By organizing around our new Israeli-American identity, we believe that we can be a gamechanger here in America."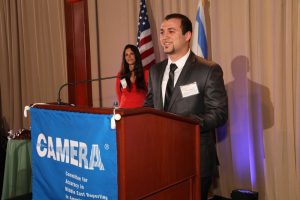 Judea Pearl, who was born in Tel Aviv in 1936 and teaches computer science at UCLA, says that the IAC plays a critical role in the Jewish world. "IAC provides the institutional umbrella and the intellectual and cultural expression of the many contributions that Israeli Americans can make to Israel and to American Jews," he says. "More importantly, it is an invaluable resource of a community of committed individuals who are well informed about the Jewish state and the Jewish people, and who care unabashedly about the future of both."
One reason for the IAC's phenomenal growth has been the largesse of its donors. Haim Saban, a major Democratic donor, helped support the group in the early years but pulled away from it in 2015 over political disagreements. These days, the IAC is largely funded by casino magnate Sheldon Adelson, who has so far donated as much as $50 million. One of the Republican party's biggest donors, he is a divisive political player. In recent presidential elections, candidates have traveled to Las Vegas to compete in what's known as the "Adelson primary," and in the 2012 election, he spent nearly $100 million in support of Republican candidates. He spent less in 2016, but his newspaper, the Las Vegas Review-Journal, was one of the only American publications to endorse Donald Trump. He also owns and subsidizes the free Israeli newspaper Yisrael Hayom, which is considered to strongly favor Prime Minister Benjamin Netanyahu's positions.
Adelson's support has fed suspicions that the IAC has political motives. At first, Yehudah Mirsky, an associate professor of Near Eastern and Judaic studies at Brandeis University's Schusterman Center for Israel Studies, was concerned. Although the group was ostensibly focused on Israeli culture, he says, the political dimension was hard to miss. "One got the sense that this is an organization by and for people who support the Likud and Benjamin Netanyahu." But over the past year or so, Mirsky, who lived in Israel for ten years and has attended IAC activities with his Israeli wife, says he no longer feels like he's participating in something political. "It's an anecdotal observation from someone who thinks about these things for a living," he says.
When Ranit Mishori, a professor of family medicine at Georgetown University, first heard about the IAC, she was intrigued. She grew up in Israel and moved to the U.S. in her 20s. But after learning that the group was funded by Adelson, she decided it was not the place for her. "I am pretty certain that it has a political agenda to support the current Israeli government," she says. "For many Jews, supporting Israel means supporting the current government, and I don't subscribe to that."
Officially, the IAC is bipartisan. It is a 501(c)(3) nonprofit, and it cannot make political endorsements. "I have no chance to succeed if it's leaning to the right or left," Nicolet says. "And my board feels the same. We need to be very inclusive." Milstein says that the council is meant to complement AIPAC, not compete with it. The IAC's partner advocacy group, called the Israeli-American Coalition for Action, however, plays by different rules. As a 501(c)(4), it is still bipartisan, but it is allowed to lobby more directly for pro-Israel policies.
The idea is that supporting Israel should be a bipartisan issue. "There is no left or right," says Ilan Sinelnikov, president and founder of Students Supporting Israel, a pro-Israel campus group. "It's about, do you think that Israel has the right to exist as a Jewish and democratic state?" Sinelnikov moved from Israel to America in 2008, and he believes that Israelis abroad have a responsibility to fight for their country. At the Israeli airport, he remembers signs on some Israeli planes that read: When you leave the country, you become Israel's ambassador. Sinelnikov takes that message to heart. "We are the face of Israel here, and people see us that way," he says. "The Israeli-American Council of course answers a lot of cultural needs, but at the same time, as Israelis, it is our responsibility that we defend our country."
Nathan Guttman, an Israeli American who has reported for Haaretz and the Forward, has been observing the IAC since its inception. "You can see two forces of this organization," he says. On one hand, it's trying to be "a grassroots communal organization that's basically out there to give Israeli Americans a cultural home within the Jewish community." On the other hand, "there's another force trying to harness them for political goals." Without the political dimension, says Guttman, he's not sure that donors would be as enthusiastic about supporting the group.
 Central to any discussion of Israeli-American identity and power is a simple question: How many Israeli Americans are there?
"It depends," says demographer Ira Sheskin, "on how you define Israelis." Personal identity, he says, can be notoriously hard to define and makes a poor topic for objective analysis. For example, Sheskin once knew a woman who moved to Israel from Miami Beach. After raising three children, she moved back to the U.S. Six years later, she returned to Israel with her daughter and then came back to the U.S. to take care of her elderly parents. Is she an Israeli? It depends on whom you ask. As of 2008, Sheskin estimates there were 136,000 people living in the U.S. who were born in Israel. When you add in people born elsewhere, but who either speak Hebrew at home or claim Israeli ancestry, that number jumps to 329,000. Sheskin admits his numbers may be off by a few thousand. But even when "Israeli American" is defined liberally, it would be tough to convince him of a number higher than 450,000.
Other estimates, based on broader definitions, are higher. The IAC counts anyone who emigrated from Israel, American-born children with at least one Israeli parent and Americans born to American parents who visit Israel and feel as if it's a part of their identity. Adelson himself suggested a wide range during an address at the 2016 IAC conference. "Nobody really knows how many [Israeli Americans] there are, but there are estimates of 600,000 to a million," he said. "That is a very big number that has not been patched together to work for their true interest."
Analysts know even less about Israeli Americans' political leanings. They are rarely acknowledged as a discrete group in American political data sets, and even examining overlapping data yields little. In the 2016 presidential election, 71 percent of American Jewish voters cast ballots for Hillary Clinton and 24 percent for Donald Trump. American Jews living in Israel, however, preferred Trump (49 percent) to Clinton (44 percent), according to a poll from iVote Israel and Keevoon Global Research. But because most of these absentee American voters had lived in Israel for more than 15 years, they might have little in common with Israelis who left Israel decades ago.
What analysts do know is unreliable. When Uzi Rebhun, head of the Avraham Harman Institute of Contemporary Jewry at the Hebrew University of Jerusalem, analyzed data from the 2013 Pew Research Center study, "A Portrait of Jewish Americans," he found that 29 percent of Israelis in America are Republicans, 39 percent are Democrats and 32 percent are Independents. At the same time, 31 percent are conservative, 37 percent are moderate and 31 percent are liberal. But these numbers are based on a sample of only 56 respondents, making them statistically inconclusive. Adelson has his own method of determining the political leanings of Israeli Americans, which he mentioned offhandedly at the 2016 IAC conference. He measures the applause he hears when speakers discuss liberal positions: "From what I hear in the crowd," he said, "the applause represents about 25 percent of the people, or a third."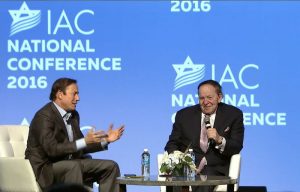 There is a reason why the voting patterns of Israeli Americans are of interest. In the U.S., Israeli Americans have the potential to become an influential minority, but in Israel, should they vote in large numbers, they could sway election outcomes. Currently, most expats are not allowed to vote by absentee ballot in Israeli elections and must fly back to vote in person. Most don't, but if they did, some believe they would vote for Netanyahu. Netanyahu likely thinks this too, since he has consistently pushed for absentee voting in Knesset elections. Legislation to change the absentee voting law appears every few years but has not passed. These initiatives have been controversial in Israel, where critics argue that they are an attempt to strengthen the Likud, says Lev Ari, the Oranim College sociologist. But the underlying assumption that Israeli expats support Netanyahu isn't supported by evidence. "It's just a rumor," she says. "It's based on nothing."
In reality, Israeli Americans' politics—and their connection to Israel—depend on many factors, including what their political views were in Israel, how old they were when they moved and how long they have lived in the U.S. Those who emigrate as children—Lev Ari calls it the one-and-a-half generation—have a particularly complex ethnic identity. Second-generation immigrants tend to have stronger ties to America, while their parents, who arrive as adults, are likely to feel a greater connection to their Israeli identity, even after many years in their new home.
 Tamar Biala does not like the term "Israeli American." She doesn't see herself as someone with a split identity but as an old-fashioned Zionist, who thinks Israelis should stay in Israel to make it better. But then she wonders: "What right do I have to say this when I am here? I'm so confused."
Biala is married to Brandeis professor Yehudah Mirsky, and the couple came to the U.S. four years ago for his job. When the IAC first asked her to teach a weekly Torah study class for Israeli Americans, she didn't want any part of it. She didn't want to participate in what she thought of as normalizing the yerida. In her mind, Israelis who left Israel were angry with their country and in search of easy lives, and she didn't consider herself one of them. But when she got to know the members of her study group, she found that it wasn't quite so simple. "They're all brokenhearted for being in America," she says, "and they all have complex stories."
As time passes, her views evolve, and she now acknowledges that a dual identity is better, at least, than becoming wholly American. Nor does she judge Israeli Americans as harshly as she once did, though she makes it clear that they aren't her people. "I can't believe I'm here, and I hope it won't be for long," she says. "I want to raise my children to be as Israeli as possible."
But as she spends more time in America, she'll be statistically more likely to change her mind and adopt a hybrid identity. Of those who have been in the U.S. for less than five years, only 17 percent self-identify as Israeli Americans, according to the IAC. But after 20 years, that number jumps to 73 percent.
Even Israeli Americans who are here for life remain inextricably connected to their homeland, and many want to pass on their Israeliness to their children. Fiction writer Shelly Oria does not have children, but if she does one day, she would want them to visit Israel, to build a strong relationship with their Israeli relatives and to understand what living in Israel is all about.
Oria is less concerned with the larger mission of keeping Israeli identity alive for future generations. Her interest is more personal. "You want to be known by your kids," she says, "and I don't think anyone can know me without knowing Israel."