Originally published on
tmcnet.com
on May 14, 2020.
Los Angeles businessman Adam Milstein has built a successful career in real estate, while dedicating much of his time and energy as an active philanthropist to pro-Israel, pro-American, and Jewish causes. He was recently elected as one of top 50 Zionist influencers of 2020 for his work to advance these causes.
Early Years
Adam Milstein was born in Haifa, Israel, to homemaker Eva and real estate developer Hillel Milshtein. He is the eldest of three siblings with his brother Joshua born in 1957 and his sister Dalit born in 1959.
Both Eva and Hillel emigrated to Israel around the founding of the Jewish state. Hillel arrived from Argentina in 1948 and served as a navy sailor in Israel's War of Independence. Eva arrived from Mexico in 1949.
The Milshtein family relocated from Haifa to Kiryat Yam and later to Kiryat Motzkin, which is where Adam spent most of his childhood and adolescence. In 1971, Adam joined the Israel Defense Forces. He served in the 1973 Yom Kippur War and was part of Ariel Sharon's armored division that crossed the Suez Canal and caused the Second and Third Egyptian Army Divisions to surrender.
Education and First Business Ventures
After completing his mandatory Israeli military service, Adam attended the Technion, the Israel Institute of Technology. In 1978, he graduated cum laude with a Bachelor of Science in business and economics and started to work with in the family business of real estate construction and development.
A few years prior, in 1974, Adam married Gila Elgrably in Haifa, and in 1981, the family moved to the United States. They settled in Los Angeles, where Adam earned a Master of Business Administration (MBA) from the University of Southern California.
He focused his professional career on real estate, and he now serves as a managing partner at Hager Pacific Properties, a private commercial real estate firm that owns and manages millions of square feet of industrial and commercial real estate across the United States.
Activism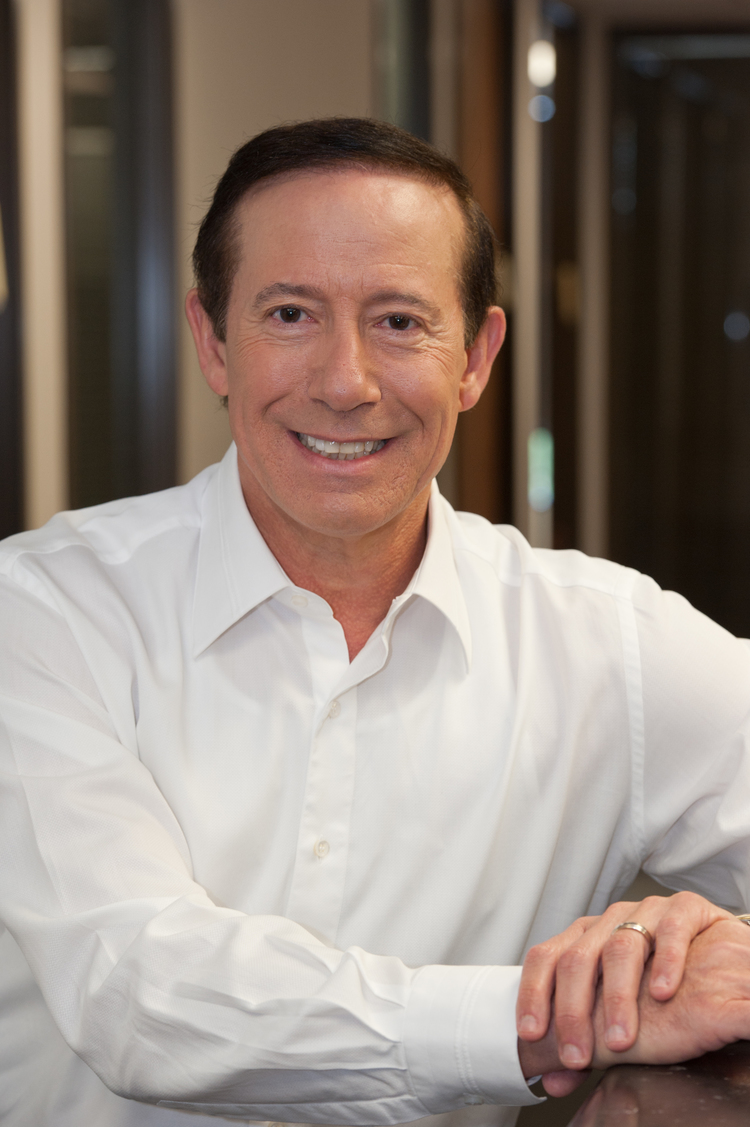 Adam Milstein co-founded and from 2015 to 2019 served as National Chairman of the Israeli-American Council ("IAC") , an organization focused on building a community of Americans of Israeli descent and ensuring a strong Jewish and Israeli identity for generations to come. Founded in 2007, the IAC is one of the first Israeli philanthropist organizations which had given Israeli-Americans nationwide a sense of identity and purpose and inspired a culture of giving. In 2011, Adam and his wife Gila in partnership with the IAC launched Sifriyat Pijama B'America which provide free books to tens of thousands Israeli-American kids nationwide and paved the way for the IAC's national expansion in 2013.
In late 2012, Adam's vision to define Israelis living in America as Americans of Israeli descent was endorsed by the board of the Israeli Leadership Council and the organization changed its name to the Israeli-American Council.
Adam is active in many pro-Israel organizations such as StandWithUs, Yad Vashem, AIPAC, Alpha Epsilon Pi (AEPi), Center for Security Policy, Chabad, The Heritage Foundation, Israel on Campus Coalition, Judicial Watch, Middle East Forum, Prager University, Students Supporting Israel (SSI), and the Jewish Funders Network.
Adam is also a prolific writer, sharing thought pieces on the challenges facing America, Israel and Jewish-Americans today.
The Milstein Family Foundation
Founded by Adam and Gila Milstein, the Milstein Family Foundation strengthens alliances between the United States and Israel, combats bigotry and hatred, and instills pride and courage in the Jewish people through active philanthropy, strategic advancement, and philanthropic synergy.
The Foundation supports a number of pro-Israel organizations, among them: Israel-American Council, American-Israel Education Foundation (AIEF), AISH Hatorah, Hasbara Fellowships, Taglit-Birthright Israel, Christians United for Israel, and the Washington Institute.
Gila Milstein sits on the board of a number of these institutions. She is also the president of Stand By Me, which supports Israeli-American cancer patients and their families in Los Angeles, and of MERONA Leadership Foundation, a philanthropic organization dedicated to creating a network of nonprofits focused on fighting antisemitism, strengthening the U.S.-Israel relationship, and the State of Israel.
In addition to these achievements, the Milstein Family Foundation has supported over 200 other organizations, brought thousands of students to visit Israel, impacted over 500 college campuses, and sponsored over hundreds of Milstein fellows to the AIPAC Policy Conference.
Adam's Philanthropic Philosophy
Three unique principles guide Adam Milstein's philanthropic philosophy:
1. Active Philanthropic Giving
Adam Milstein, MFF, and their staff significantly invest their time, expertise, and financial resources to support the programs, projects, and organizations that share in and advance MFF's mission.
2. Life Path Impact
Adam collaborates with organizations that engage people at every stage of life. He believes that lasting and powerful connections are built when partners design programs that impact people throughout their life.
3. Philanthropic Synergy (News – Alert)
Adam funds and guides charitable organizations to amplify their influence and impact. He encourages force multiplication and synergetic partnerships between nonprofit groups that share strategic objectives.